Ordering
Improve your health & fitness
with the Spiderflex REC Bike Seat
Comfortable ergonomic bicycle seats for all bike riders
Cradles your "sit-bones" to alleviate pressure points
Wide seat area for better weight distribution
Eliminates chafing on the inner thigh area
Ergonomic center relief eliminates pelvic/perineal pressure
Comfortable "long-ride" suspension system
Ventilated seat slots reduce heat/moisture buildup
Works great on trainers and exercise bikes
Easy installation
The Spiderflex REC Bike Seat is only $119.99!
Click below to add your new bike seat to the shopping cart.
Please allow 24 hours for transaction processing.
** Shipping & Handling costs are non-refundable on returned merchandise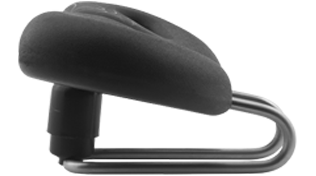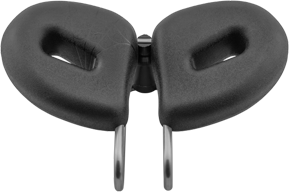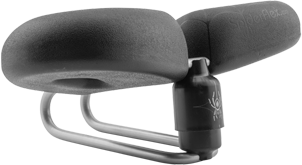 ---
US Orders
** Alaska, Hawaii, US Territories, and US Military shipping addresses will be shipped USPS Priority only.

---
Canadian Orders

---
International Orders
** Please contact your local customs office to inquire if additional charges will apply to this shipment.

---

We use PayPal for a fully secure purchasing transaction.
A PayPal account is NOT required.

* You do not have to be a member with PayPal to use your credit card. At the end of the transaction, you can store your information with PayPal for future transactions and become a member, or use your credit card information strictly as a one time transaction.*
.